BANKRUPTCY ATTORNEY SERVING LOUISIANA
Are your debts overwhelming you? Though the word may initially sound scary, bankruptcy is a perfectly legal way to put your unsecured debts behind you and obtain a fresh start in life. Louisiana also allows home and car exemptions, so you can often hold on to everything you own. Get started today.
CONTACT ME FOR A FREE CONSULTATION
Robert W. Hoke
Attorney at Law
I am a bankruptcy attorney dedicated to helping individuals and families who are struggling with debts they can no longer manage. I am passionate about what I do and about the clients I help as they navigate bankruptcy to get a fresh start.
I realize that people often cringe at the thought of bankruptcy because they fear it means the loss of everything, along with a feeling of personal shame. I understand, and that's why I work with all of my clients patiently and compassionately.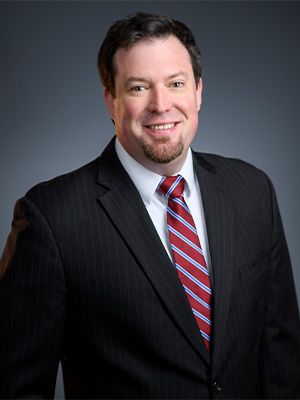 DO I NEED A BANKRUPTCY ATTORNEY?
IF YOU ARE DROWNING IN DEBT, THE ANSWER IS "YES."
Bankruptcy offers two main paths to resolving your debt overload. An experienced bankruptcy attorney can explain both options to you, evaluate your situation, and clearly determine which one is the best, then help you navigate the bankruptcy process.
The Bankruptcy Process Explained
FILE FOR FINANCIAL RELIEF

Right after you file, the court will issue an automatic stay, which prevents creditors from contacting you again and also orders a halt to all repossession and foreclosure efforts.
THE CHAPTER 13 OPTION

If you file under Chapter 13, the "wage earner's plan," you and your trustee will develop a three to five-year repayment plan that relies on your disposable income to satisfy your debt obligations.
THE CHAPTER 7 OPTION

If you file under Chapter 7, your bankruptcy will be over in a few months, but any non-exempt assets will be subject to sale. Louisiana, however, allows exemptions for car and home equity.
Let me help you seek a clean financial slate.
What the Hoke Law Firm Offers
I have dealt with many others in your situation, and one of the great joys of my legal career is helping people overcome the adversity facing them for a fresh start.
I'm not someone who just hands off your case to an assistant. I will work personally with you, as I understand you have many questions and concerns in filing for bankruptcy.
My practice is centered on debt relief and bankruptcy protection. I know how the system works, and I will stand by you throughout the process so you're not feeling alone.
LET'S WORK TOWARD THE
FINANCIAL FREEDOM YOU NEED
When debt is on your mind 24/7, and creditors and bill collectors won't leave you alone, it can be a time of great stress and nervousness. You may even dread the next knock on your door. You don't have to endure this. When you file for bankruptcy, the hounding will stop immediately and debt relief is at hand.